by Nancy Schneider, PHEc, M.Sc., C.I.M.
Wrapping paper or gift bag? How about a combination of both! Wrapping paper generally can be used only once, but if you create a gift bag out of it you can reuse the paper over and over. Here is a simple way to fold and tape wrapping paper that will give you a gift bag when done.
Take a piece of paper about double the size of the gift.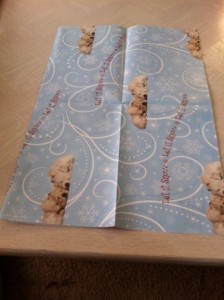 Fold the paper in half. Then, take the edges (both pieces of paper) and fold it back upon itself. Then tape the folded paper flat.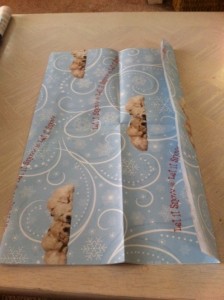 At the bottom edge, fold the paper up. This will be your base of the bag, so how wide your gift is, will help you determine how high the fold should be. Do not tape yet!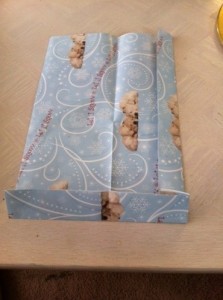 Slightly separate the two pieces of paper.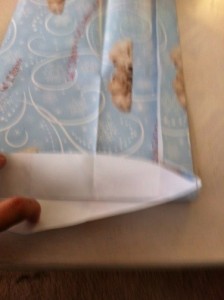 On one side, push the folded piece into the open paper. Repeat on the other side.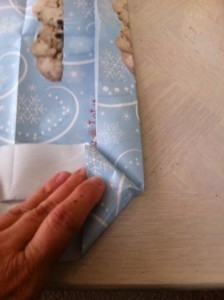 This is how it will look with both sides pushed in.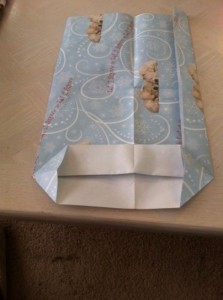 Next, take the bottom piece of paper and fold it up to the centre.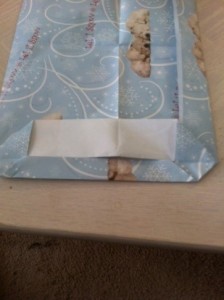 Then take the top piece of paper and fold it down to the centre. Now you want to tape the centre seam and edges.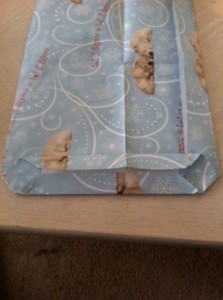 Gently open the bag. To finish it, you can either place your gift inside or fold the edges over. Then hole punch and run ribbon through it. Or if you like make some handles out of ribbon or yarn and add them to the bag. Just remember the handles will not be very strong so won't be able to carry a heavy gift.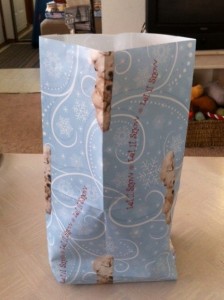 If your child is an artist, you may want to use some of their paintings to create the gift bags.
Nancy is a Professional Home Economist and has been employed by the University of Manitoba for over 27 years. She has held management, administrative, and instructional appointments. Her educational background includes child development, communication, human resources, and management. She has experience working with pre-schoolers and their families, university students, as well as adult learners.