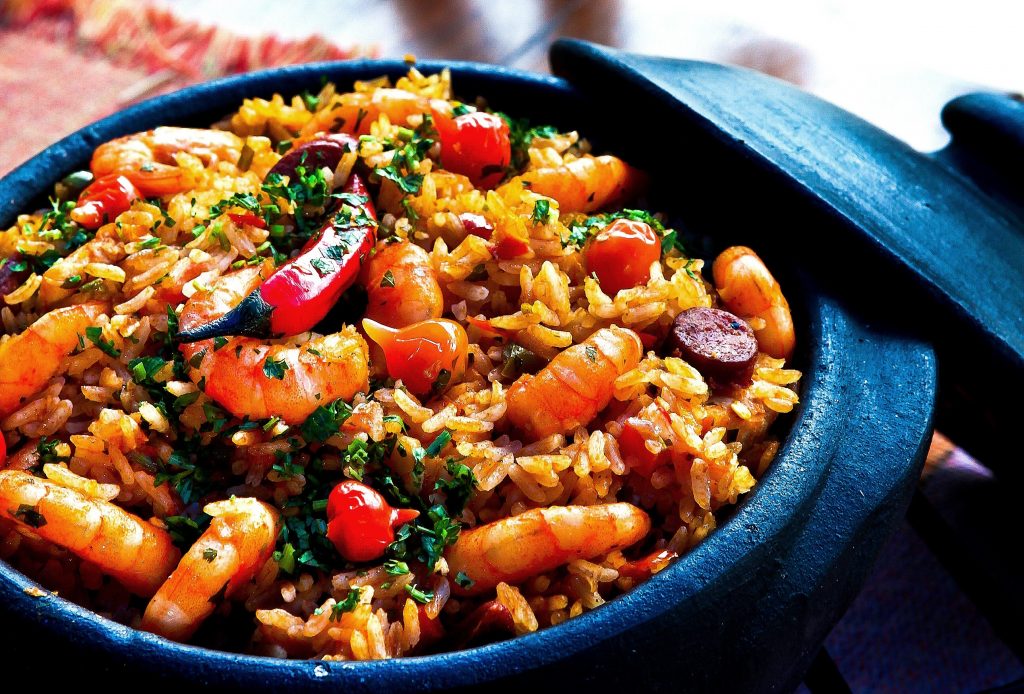 The Cultural Importance of Food
Food is a way of passing on traditions and maintaining cultural identity, both within your family and as a community. It is important for you to keep the traditional foods you love in your diet.
Here are some suggestions for keeping cultural traditions in your healthy eating plan:
Connect with community members and/or Elders to learn more about food traditions and where to source ingredients.
Celebrate food at cultural events and holidays.
Consider joining a community kitchen where you can share your food skills with others and learn about new cultures and food traditions.
Shop online or find grocery stores that sell the ingredients you need to make traditional foods. Community members and social groups are an excellent way to find information on the best sources of the ingredients, especially if you live in an area that has limited availability.

For a list of stores in Winnipeg that sell ingredients for traditional Indigenous foods click here.

For a list of stores that sell Newcomer traditional foods in Winnipeg click here.
Join a community garden group so you can try growing your own favorite herbs and vegetables for traditional dishes.
Gather, harvest, or hunt to acquire the ingredients you need to prepare traditional recipes. Look to your community to find sources for specific ingredients.
Proudly share your food with family and friends.
If you are struggling to find affordable traditional ingredients in your area, connect with community members for their advice on shopping or finding ingredients in your area. They may also have suggestions for creative ways to adapt your favourite recipes and substitute some of the ingredients to include items that are readily available in Manitoba and within your budget. Though it might not taste exactly the same as having the authentic ingredients, you can create similar flavours with combinations of garlic, peppers, herbs and spices that will help you turn locally grown food into healthy, contemporary versions of the recipes you love.
Substitutions to try:
If your dish or recipe calls for taro leaves (also known as dasheen bush or Xanthosoma), you may consider substituting spinach or beet greens which taste similar and have similar nutritional properties.
Locally grown parsnips, sweet potatoes or regular potatoes could be used as a substitution for taro root.
If you can't find affordable fresh tomatoes, try using canned varieties. The trick to making them taste closer to fresh is to fully cook them before adding to your dish – strain and either roast them at a low temperature (300°F) in the oven or cook on the stovetop in a saucepan until they slightly caramelize.
Instead of using more costly canned coconut milk, you may choose to buy powdered coconut milk. It tastes the same, has the same properties and is more affordable.
Fresh herbs can be substituted with dried. Rule of thumb is 1 tbsp (15ml) fresh herbs = 1 tsp (5ml) dried herbs. Check the bulk section of your grocery store for dried herbs and spices so you can purchase the exact amount you need at a more affordable price.
Experiment with using locally grown produce in your recipes to find local vegetables that suit your taste preference.
When possible, show children how traditional meals are prepared and let them taste the foods you create as you share stories and customs from your own heritage.
Helping your kids with cultural integration
Children may feel pressure from their Canadian peers to eat "Canadian foods". They may tell you that they feel ashamed or embarrassed to eat their traditional food at school because it draws attention to them as being different from others. One way of navigating this is by trying to find a balance of foods rather than an all or nothing approach. This does NOT mean changing your whole menu at home, however it may require learning how to cook some Canadian foods that you can send to school in combination with traditional foods. You may find some new enjoyable food flavours that your family will embrace as part of your diet.
While cooking, involve your children and as you prepare traditional foods, talk about the importance of food to your culture. Children learn to cook from their elders and in order to pass on traditions, they need to understand the importance of your cultural foods.
Kids will be immersed in "Canadian foods" through school, birthday parties and other social gatherings. Celebrate the diversity of Canada by including a blend of cuisines into your family eating plan using healthy ingredients and trusted sources of information to find recipes and ingredient substitutions that will suit your family.
Read these articles next:
Resources for Newcomers
Resources for Indigenous Peoples
Healthy Eating Habits