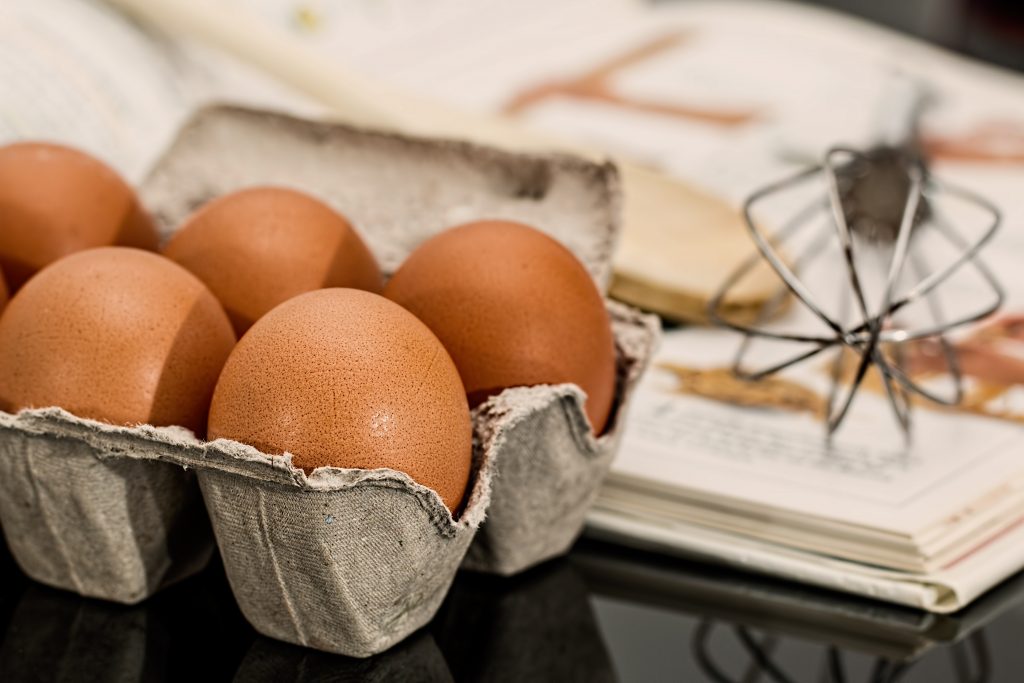 There are times when cooking that you do not have the right ingredients on hand in your kitchen. For new recipes, it may not make financial sense to purchase a new, seldom used ingredient. Before you run out to the grocery store, or add new items to your shopping list, consider some of the following substitutions. Ingredient substitutions can save you money and the time of grocery shopping.
Substitutions can change the taste slightly and when used in baking may also change the behavior (for example how dense or light your end baking is), but if you are in a pinch or trying to use what you have on hand, then you may discover these alternatives do the trick.
BUTTER or MARGARINE
Butter or margarine can be replaced by oil in most recipes.
Canola and other oils: For baking, reduce the amount required by 4 tablespoons for every cup. For stovetop cooking, use a 1:1 substitution.
Applesauce or pureed cooked white beans: To reduce fat in your baking, substitute half the butter or margarine in the recipe with either of these ingredients. This works best in dense recipes like brownies or muffins.
SPICES
It is common to think you need many different spices in order to make new and exciting dishes. This can be costly and isn't always necessary. For new recipe experiments, look in the bulk spice section and just purchase what you need.
By mixing a few spices you can create many different flavours without breaking your budget. Check out this list of common spice substitutes from Professional Home Economist, Getty Stewart.
VANILLA EXTRACT
The price of vanilla extract can be a real hurdle at the grocery store, but it can be used sparingly to last a long time in your pantry. Though it is not an essential ingredient (can be left out altogether), you may want to try:
Maple syrup (in equal amounts, use slightly less sugar in recipe).
Half of the vanilla and increase other spices like cinnamon, cardamom, clove and nutmeg to make up the flavour
Distilled rosewater as an option in halal cooking substituting with half the amount. Read more here.
Vanilla sugar (sugar that has been scented with vanilla) or vanilla powder (1/4 cup or 50 ml vanilla sugar contains 1 tsp or 5 ml of vanilla extract)
Sweet liquors like brandy or bourbon (in equal amounts)
EGGS
This common ingredient serves many functions in meals and baking. Some of these include binding, leavening and providing optimal texture and moisture. Eggs are often a great source of protein for vegetarians and a quick and easy go-to breakfast option for many.
When substituting, use 1 large egg (about 3 tbsp or 45 ml) as a reference for items listed.
Chia seeds or flax seeds + water:

Mix 1 tbsp (15 ml) of chia or flax seeds with 3 tbsp (45 ml) of water
Once mixed, set aside about 5 minutes to form a gel
Works as a binding agent, and can be used in pancakes, cookies, etc.
Add ½ tsp (2 ml) baking powder to the original mixture to add leavening properties for cakes and muffins
This is a good substitute if the baking is already dense, for example, in a banana muffin or pumpkin loaf.

Mashed bananas, apple sauce, pureed pumpkin, pureed avocado:

Use ¼ cup (50 ml) of any of the above to substitute for moisture that would have been provided by the egg.
Can be used in cakes, muffins and desserts with fruity flavour
If leavening is also needed, add ½ tsp (2 mL) baking powder as well.

Aquafaba (chickpea water)

Liquid found in canned beans is called aquafaba and can be used in place of egg whites: whip the cloudy liquid until it turns to a thick white substance resembling whipped egg whites.
3 tbsp (45 mL) aquafaba = 1 egg, 2 tbsp (30mL) aquafaba = 1 egg white
Can be used in meringues, mousse and other light baked goods
This is also a good substitute if the baking is already dense, for example, a banana muffin or pumpkin loaf.

Chickpeas

¼ cup (50 mL) of cooked chickpeas (also known as garbanzo beans) can be mashed/pureed and used in place of 1 egg.
Adds moisture and richness to baking

Silken Tofu

Whisk ¼ cup (50 mL) of silken tofu until it is smooth. Best used in baking or in custard desserts.

Firm Tofu or Ready-to-eat Baked

Cube 2 oz (60 g) of firm tofu and press while sautéing so it resembles scrambled eggs. Add seasonings such as turmeric, black pepper and salt; use in breakfast burritos, wraps or eat as is.
Dice 2 oz (60 g) of extra firm or ready-to-eat baked tofu to use as salad topper or in your favourite egg-salad sandwich recipe.
MILK
Reasons for substituting milk may range from allergy to simply running out.
Powdered milk

Powdered milk is made by removing the water from regular milk. It has the same nutrition as regular milk but has a significantly longer shelf life if stored properly.
Proportions for substitution are for 1 cup (250 mL) of fresh milk use 1 cup (250 mL) water plus 1/3 cup (75 mL) powdered milk. This works well for puddings, breads and cake mixes.

Plant-based milk can also be used as a substitute. Options available include almond, cashew, oat, soy, rice and others.

When looking at plant-based beverages, the one that matches the nutrient profile of cow's milk the closest is soy beverage. One cup (250 mL) of 1% cow's milk has 8 grams of protein, 45% of daily value for vitamin D and 30% of daily value for calcium. In comparison, soy milk has slightly lower protein with 7 grams and the vitamin D and calcium percentages remain the same.
In recipes including baked goods, use a 1:1 substitution.
OTHER DAIRY PRODUCTS
Buttermilk
Make your own buttermilk by mixing 1 cup (250 mL) milk with 1 tbsp (15 mL) vinegar.
Use in pancakes, biscuits, bakery-style buns, etc.
Sour cream
Use plain yogurt instead of sour cream for topping tacos, soups and potatoes. Replacing sour cream with Greek yogurt in recipes will increase the protein content of many different dishes, both sweet and savory, like curries, soups, dips and baked goods.
Here are some recipes using plain Greek yogurt as a basic ingredient:
MEAT
If you have no meat on hand, are trying to reduce your spending on meat, or trying to eat more plant-based proteins, the following substitutions will also provide similar nutrients.
Pulses
Chickpeas, lentils, red kidney beans and black beans can be used in many recipes, especially for those that include ground beef.
As a start, substitute half of the meat in recipes such as chili, curries, stews, salads, burgers and wraps, and see how the family likes them.
Pulses are a great source of protein, iron and fibre.
Most pulses are purchased dried or in cans, making it easy to keep your pantry stocked. When purchasing cans, choose low sodium/no added salt varieties. If this isn't possible, rinse the beans to reduce the salt.
See the article Kitchen Staples for more on pulses and try these recipes from the Manitoba Pulse and Soybean Growers:
Firm Tofu
The advantage of tofu is that it can be flavoured and seasoned using a variety of spices.
When ground, use for tacos, lasagna, pasta, soup, and burritos.
When cut in cubes, use in stir-fry and curries.
To learn more about the types of tofu and its nutritional benefits, check out All About Tofu from the Dietitians of Canada.
Try these recipes using tofu:
For an extensive list of other ingredient substitutions, keep Ingredient Substitutions that Work on hand in your kitchen. The next time you run out of an ingredient while cooking, be confident in substituting for items you have on hand.
Read these articles next:
Cooking with Herbs and Spices
Kitchen Staples