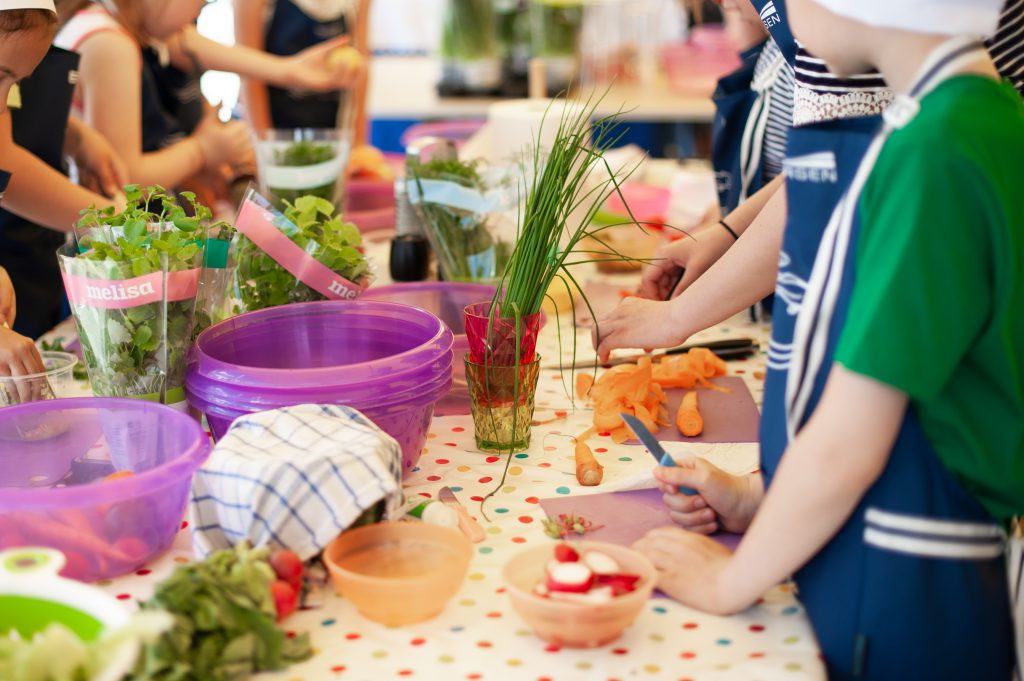 Home economics, now known as Human Ecology, is the science of essential life skills that include the areas of food and nutrition, child development and family studies, and clothing and textiles. It studies the health and well-being of individuals and families and focuses on how everyday environments can be improved.
Home Economics has come a long way.
Traditionally, girls and women stayed at home to cook healthy meals and care for the health and well-being of their families. Girls received in depth training in home economics classes to gain an understanding of the skills they would need to do this well. Times have changed. Enrolment in Home Economics courses at the high school level has diminished over recent decades. There is a resultant decrease in consumer knowledge and food and nutrition skills among young people. Serious public health concerns including obesity and other nutrition-related chronic diseases like diabetes has increased.1
Today women are a significant part of the workforce and families are juggling schedules. Parents are working longer hours leading to "time poverty" or a lack of time to prepare healthy meals at home.2 More and more people are buying meals which are highly processed and may not be as healthy as home-prepared meals.
Home Economics knowledge is essential for living healthily at all life stages. This is especially important when resources are scarce and competing family needs must be balanced.
Consumers need to be more aware than ever of where they can access reliable information. With endless information available through food bloggers, YouTube and sites where anyone can add to published content, learning to recognize factual information is important. As a rule of thumb, check to see when the information was published, who published it and whether it has links to other reliable sources. If it contains biased information or is trying to sell products or brands, this is a red flag. Be careful about believing everything you read!
Community based home economists are available to assist individuals and families by providing trustworthy information and advice. The Home & Family site was developed by home economists to help consumers make informed decisions. Current, science-based information from government, health professionals, dietitians, professional home economists and food industry associations is combined in one accessible place.
By choosing to build on your present knowledge of home economics, you will improve your consumer awareness, build your skills and become more confident in the decisions you are making every day for yourself and for your family.
References
Slater, J. (2013). Is cooking dead? The state of Home Economics Food and Nutrition education in a Canadian province. International Journal of Consumer Studies, 13, 617-624.
Slater, J. Sevenhuysen, G., Edginton, B. & O'Neil, J. (2012) Trying to make it all come together: structuration and employed mothers' experience of family food provisioning in Canada. Health Promotion International, 27, 405–415
Read these articles next:
Food Basics
Cooking Basics