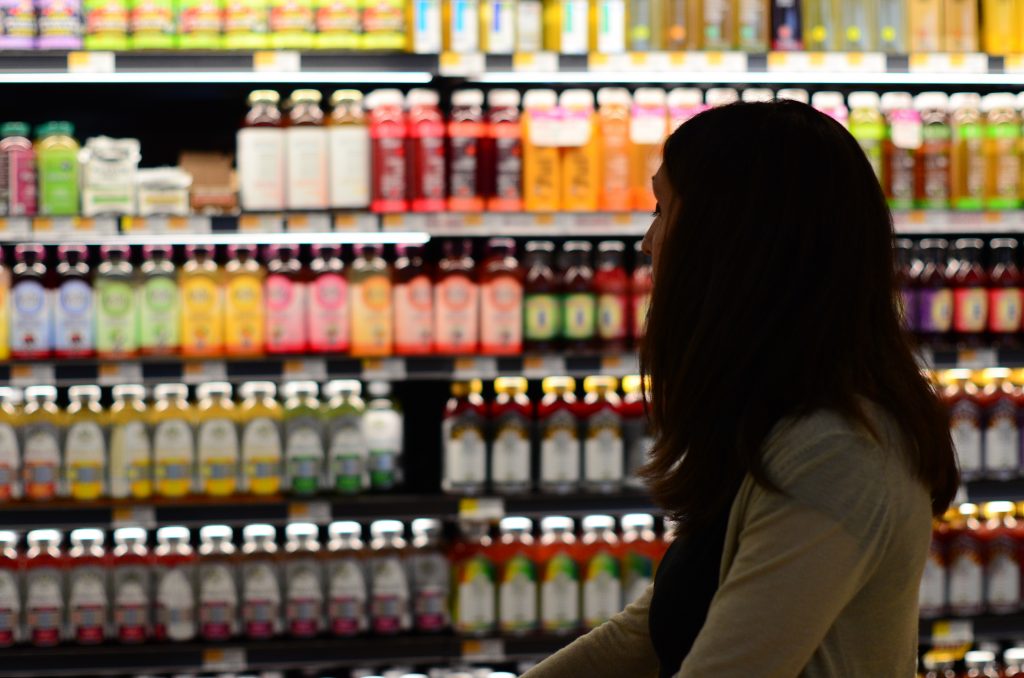 Plan ahead and shop wisely to realize potential savings at the grocery store.
The Credit Counselling Society suggests the average household spends $200-$250 per person on food each month. For a family of four, this translates to $800-$1000. By using some of the strategies and tips below, you can feed your family healthy foods and spend considerably less on groceries.
Plan your weekly meals, make a list and stick to it! Making a plan before you shop is the number one way to save money every week. If you stick to a list, you will avoid impulse buying and buying food that might be unnecessary or wasted.
Look through existing stock before you shop (pantry, fridge, freezer, etc.) and take inventory of what you need. This task identifies items that need to be restocked and helps eliminate the chance of spending money on items you don't actually need.
Buy local, in-season produce and choose frozen options when not in season. Local in-season fresh produce will be less expensive than fresh produce that is not in-season. Farmer markets are a great place to purchase local produce throughout the summer and fall in Manitoba, and many grocery stores also carry local produce. When not in season, buy more frozen and/or canned vegetables and fruits as these options will be lower in price. Read more in the article What's in Season on the Prairies.
Shop at stores that "Price Match" using weekly flyers. Many stores have a price match policy in place as it allows customers to shop at the lowest price without visiting competitor stores. If you do not have access to physical copies of flyers, download a flyer comparison app such as rebee or flipp that can help you compare grocery store flyers in your area. Showing a cashier the lowest price on the app is all you need for them to price match.
Use coupons and discount food apps. Many grocery stores have coupons available to customers, and manufacturers will also send coupons on request. Email or call the companies you buy from most often and request any coupons they might have. To get the scoop on discounted fresh food items like meat, fish, and produce, download the app FlashFood that lists major discounts on food that is nearing the expiration date in stores near you.
Buy in bulk and freeze for later. Buying in bulk means spending more up front, but will save you money on a "cost per serving" basis. Some suggested items to buy in bulk include bread and cheese (these items freeze well), rice, pasta, flour, any canned goods like fish, vegetables and beans, and fresh meat and fish. Take advantage of the lower prices of buying bulk "value packs" and freeze smaller portions. If you do not have a freezer, this is an investment you should consider. A freezer makes it possible to take advantage of meat, produce and bread specials. If storage space is available, money can also be saved by buying non-perishable foods like rice, pasta, dried peas and beans, oatmeal and flour in bulk.
Stock up when items are on sale. When non-perishables or items that can be frozen are on sale, buy extra and store for use over the next months.
Buy generic brands more often than commercial brands. Generic products are often produced or processed in the same facility as big brand name items and have similar ingredients, but cost less. Examples of generic store brand names are Compliments (Sobeys/Safeway), NoName (Superstore), Western Family Brand (Save-on Foods), Great Value (Walmart) and Co-op Gold (Red River Co-op).
Shop at warehouse and discount stores. Warehouse stores like Costco, Walmart and Superstore will often have better deals and quantity discounts when compared to other popular grocery chain stores. Discount stores like No Frills and FreshCo often carry items at a lower cost when compared to other small grocery stores. Many of the large stores have increased their selection of specialty foods to include halal, vegan, organic, gluten free and low sugar. Plan to do the main portion of your grocery shopping at large discount stores.
Look at unit prices when comparing costs. Don't automatically assume that buying the largest size will be the cheapest option, especially if smaller sizes are on sale. Most stores show a unit price on the shelf and will recalculate the unit price on sale items so you can compare. If you cannot find a unit price, ask a sales associate or use your own calculator to figure it out yourself by dividing the price by the number of units.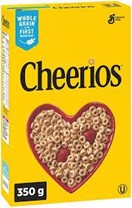 Smallest size, 350g box
Price: $3.98
Unit cost: $3.98/ 350 = .01137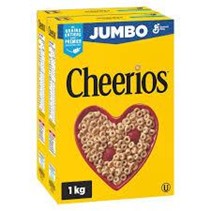 Largest size, 1000g (1kg) box
Price: $8.98
Unit cost: $8.98 / 1000 = .00898
In this example, the larger size is the best value – especially if your family eats a lot of Cheerios! For more information on comparing prices, read the article Comparing Prices and Promotions.
Buy food items in whole form and wash/cut them up yourself. Buying foods that have been pre-washed, chopped, and prepared by store employees will cost more. Examples include fruit and vegetable trays, pre-cut and packaged cheese and fruit. You are paying extra for the convenience of not having to wash/cut it yourself.
Sign up for in-store points / reward cards. Most stores will have a loyalty card that is free for customers. Examples of in-store reward card programs include Real Canadian Superstore (PC Optimum points) and Save-on-Foods (More Rewards). Check the terms of the programs to determine if they have benefits that fit your needs.
Read these articles next:
Buying Local Food in Manitoba
Ingredient Substitutes