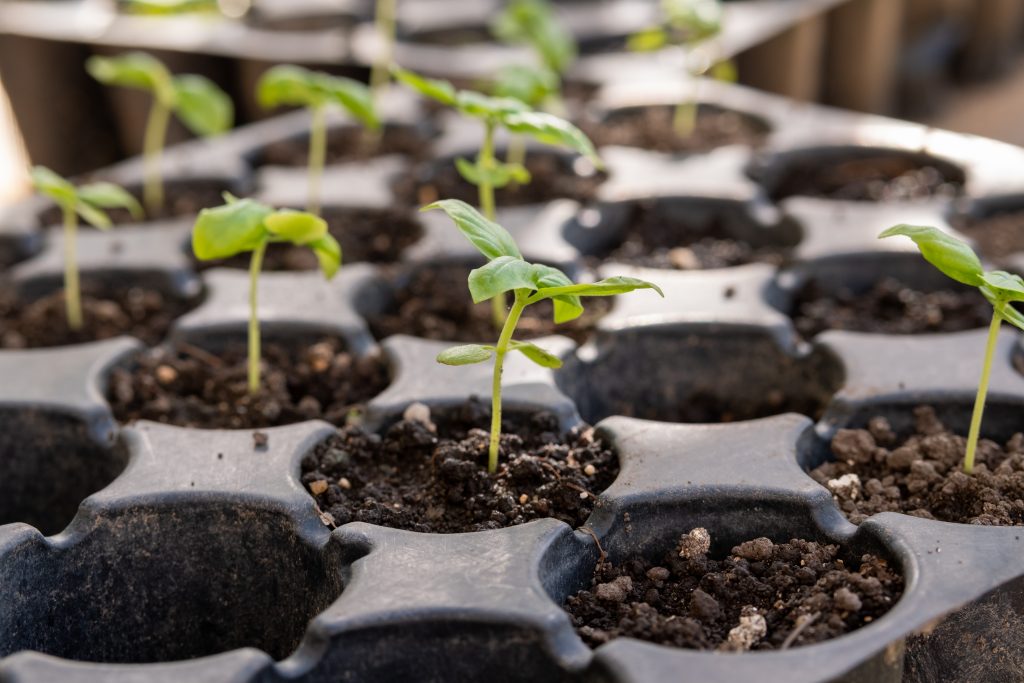 Many communities in Northern Manitoba have a difficult time accessing affordable, healthy foods. Limited selection of nutritious food in stores, expensive food prices, high poverty rates and uncertainty of food supply are all factors which contribute to this serious problem for families in Northern Manitoba. The distance food must travel to reach these communities does not only contribute to the higher food prices (due to rising transportation costs), but it can also lead to lowered quality of perishable food items. Unfortunately, less nutritious food options can often be the more economical choice, leaving families in a difficult situation. The struggle in accessing affordable, nutritious food has caused an increased strain on the physical and mental health of people living in Northern areas.
Funding for Community Food Projects
Communities across the North are taking steps to create self-sufficient food systems where they can produce and harvest their own healthy foods, close to home.
The Northern Healthy Foods Initiative (NHFI), funded by the government of Manitoba, works to support community-led programs through partner organizations that focus on enhancing food production, use and access in the North. Read about some of the projects that received funding in the 2017 report by Manitoba Indigenous and Northern Relations here. Applications for project funding are accepted year-round.
You are encouraged to contact one of the five NHFI partner organizations to apply:
Bayline Regional Roundtable – All communities along the Bayline rail line from The Pas to Ilford
Four Arrows Regional Health Authority – All communities in the Island Lake area
Northern Association of Community Councils – INR communities in the most southern part of the eligible boundary
Food Matters Manitoba – All communities along the northwest side of the Province of Manitoba
Frontier School Division – All Frontier School Division related activities
Read the NFHI Application to see eligibility requirements.
Another initiative, The Northern Manitoba Food, Culture, and Community Collaborative (NMFCCC) is a collaboration of funders and northern community groups who focus on strengthening their local communities by improving access to good food. The NMFCCC website has a collection of stories and videos of many communities who have created innovative, local solutions to lack of healthy foods. Each year applications are accepted for more community projects.
Great importance is placed on involving the youth in northern community projects to teach younger generations about growing and using healthy foods. They also learn about local, traditional techniques of sourcing, preparing and preserving country foods. There has been a resurgence of interest among young people in learning traditional practices and strengthening cultural ties through food.
Gardening in Northern Manitoba
Growing and harvesting food can be an enjoyable and economical way to access healthy foods throughout the year. With some planning and knowledge of preservation techniques, you can grow your own nutritious, successful garden, and preserve healthy foods to eat in the winter months.
Though the growing season is short in Northern areas, there are still many vegetables that can be grown in Northern gardens. Depending on the location of your community, planting dates will vary. There are some vegetables that will benefit from starting your seeds indoors. If you would prefer to plant directly into the ground, wait until the danger of frost has passed (generally between June 1st and June 15th), choose hardy vegetable varieties, and look for seeds that have a short number of days to full growth (seed packets will have details). If you can, ask an experienced gardener in your community or a local MB Agriculture extension specialist for guidance on when to plant and what vegetables grow best in your area.
Manitoba Agriculture and Resource Development (MARD) has developed numerous resources to help gardeners in Northern Manitoba. They are available through the Northern Healthy Foods Initiative resources. The full list of resources is available here.
Some of the gardening highlights of this collection:
Through the Northern Healthy Foods Initiative, MARD has also created videos on the YouTube Northern Gardening Playlist with topics ranging from common gardening questions, to hydroponic gardening (no soil), planting trees and freezing or canning vegetables and fish.
Trapping and Hunting
Trapping and hunting are an important part of the Indigenous culture in Northern Manitoba and a source of food throughout history. There are multiple resources with information on preparing and preserving these traditional foods in a safe way.
Additional Programs
Nutrition North Canada (NNC) is a Government of Canada program which provides subsidies to retailers (who in turn pass savings directly on to consumers) in isolated remote communities that help to make nutritious food and some essential items more affordable. Consumers can either access this subsidy through shopping at registered retailers or through direct ordering from a registered supplier. See the website link for more details on how to access the subsidy, who is eligible and what is included. Another aspect added to the NNC program is the Harvester's Support Grant that supports projects in remote communities to help promote and reduce the costs of hunting and harvesting to help with community access to traditional foods.
AFFIRM (Affordable Food in Remote Manitoba) is a provincial subsidy program that reduces the cost of milk and fresh fruits and vegetables for Northern Manitoba consumers in Churchill and Pukatawagan.
Read these articles next:
Dehydrating Foods at Home
Introduction to Canning