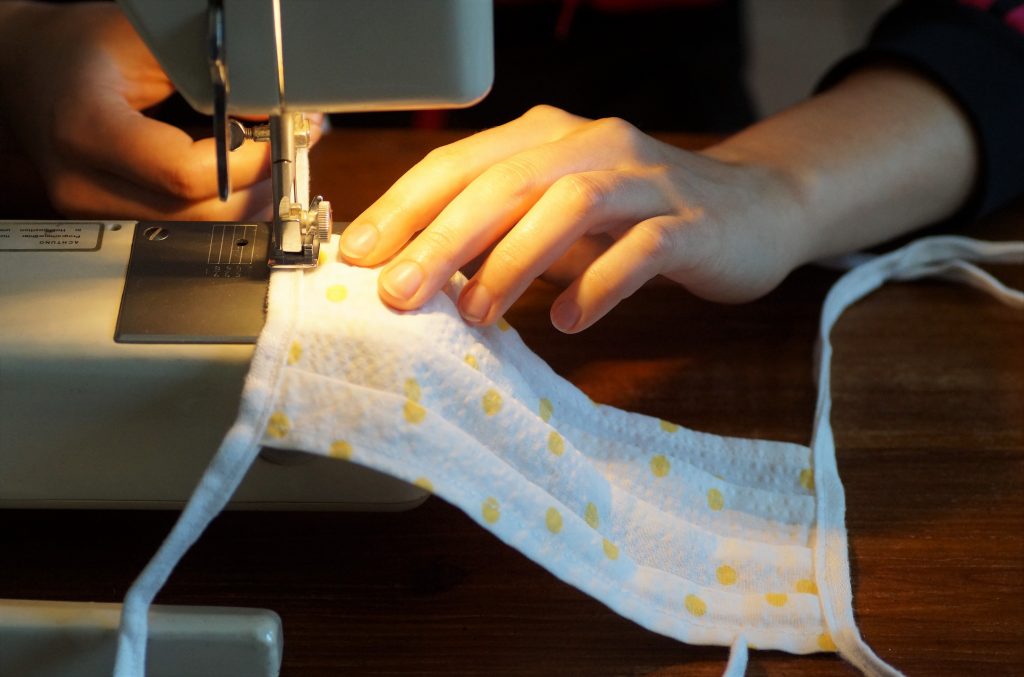 Throughout the COVID-19 Pandemic, face masks have been recommended to stop the spread of the virus.
Sewing your own face mask is not difficult using the instructions below.
Materials you will need:
Fabric – Use a woven fabric that is washable and breathable. Quilting cotton works really well. Knit fabrics are not recommended (do not use T-shirt material).
Elastic – Flat ¼" elastic preferred, but any elastic will work.
Scissors, pins and sewing machine with thread
Steps:
Cut 2 pieces of fabric 6" X 9".
Cut 2 pieces of elastic 7" in length.
Putting the face (right) sides together, sew the 2 pieces of fabric together with a 1/4" to 3/8" seam allowance, beginning halfway along one of the 9" sides and leaving a 2-3" opening along the last edge. As you reach each corner, you will be sewing the end of the elastic into the seam, tucking the elastic inside the pocket you are creating (see diagram).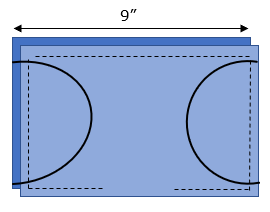 Elastic is in between the two fabric layers, sewn into the seam at each corner. Be careful to pin the elastic in the correct place prior to sewing and keep it out of the way while sewing.
Once you have sewn all the way around, turn the pocket right-side out through the opening.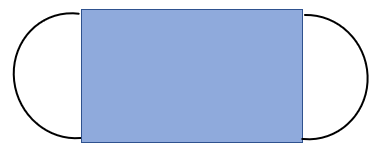 Laying flat, pin 3 folds into the mask, pinning on both ends. Pin all folds in the same direction. Once the folds are pinned, the ends of your mask will measure approximately 2.5 to 3 inches.
Sew along the sides of the mask to hold the folds in place and secure the elastic. You can then sew around the entire outside of the mask once to add strength, close the opening and create a tidy finish.

For a video from Deaconess Health with full demonstration on construction, click here. This is the instructional video that Face Masks for Manitoba recommends for anyone wanting to sew face masks for donation.
These measurements are for an ADULT size mask. For a CHILD size mask, cut fabric pieces 5" X 8" and cut elastics to 5" -6" depending on size of child.
If you do not have elastic, 18" strips of fabric sewn into each corner can be used instead to allow wearer to tie behind the head.
Read these articles next:
Staying Calm in the Chaos
Understanding Clothing Care Labels