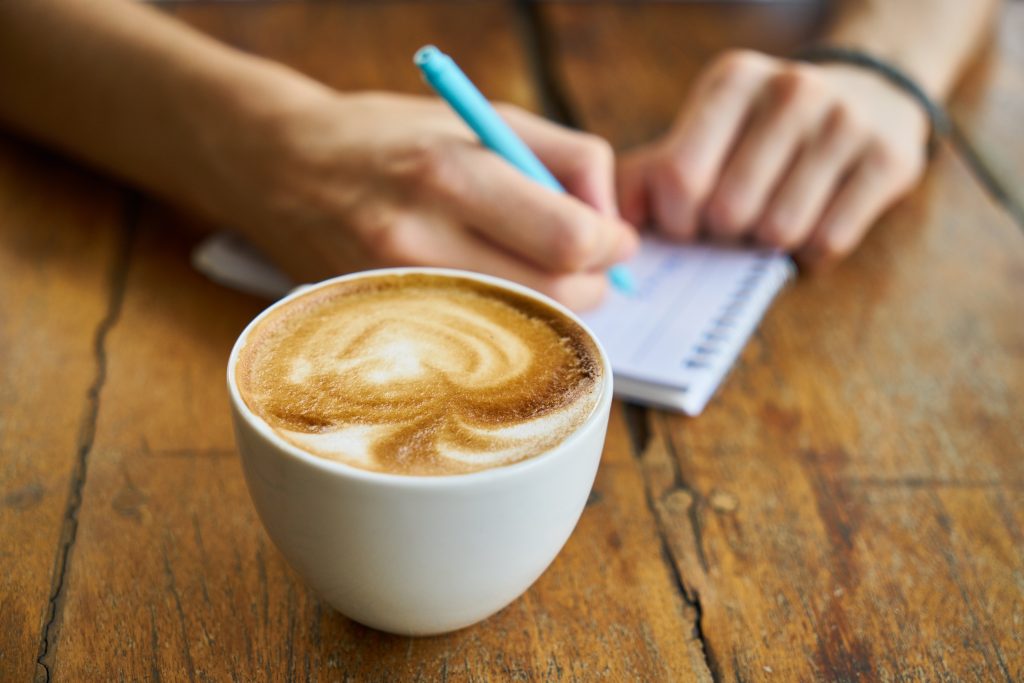 There are benefits to planning a food menu for several days at a time. By planning meals and snacks you will be able to make healthier choices and save time and money while shopping at the grocery store.
Steps to Menu Planning:
Choose a day and time to menu plan.
There is no right or wrong time to plan your menu. The entire week can be planned at once, or you can plan in smaller sections for multiple days. It will depend on how much time you can commit to plan out meals for the week. Most people find they have more time on weekends, or when they have a day off work to plan out meals and snacks for the following week. Once the day and time has been decided, pencil it into your weekly schedule so you don't forget or accidently overbook.
Get started by brainstorming meal and snack ideas.
On the day you are menu planning, get out your pencil and paper and start brainstorming meal and snack ideas. Get everyone in the family to contribute ideas on meals and snacks they would like to have. This is a great way to ensure everyone's ideas and preferences are being heard. Pull out any recipes that might be needed.
Consider food availability, budget, leftovers and time for cooking during the week.
There are some other important things to consider when deciding on meals and snacks:

Food availability/ Pricing

What items are available at the grocery store? What is in season? Look at flyers and coupons to take advantage of lower prices.
What food do you already have on hand that could be used? Check your pantry and fridge/freezer so you can plan to use up the items you already have without purchasing more.
Where do I have to go to buy certain ingredients? You may not have the time to shop at multiple stores.

Budget

How much money is available for groceries?
If there are any food items that have not been used up from the last trip to the grocery store, consider how those items be incorporated into the new meal plan.
Are there adjustments you can make to recipes to use less expensive ingredients? Read our articles Planning Meals on a Budget and Ingredient Substitutes for money saving ideas.

Leftovers

Can you plan a night using leftovers? Accounting for leftovers in making a meal plan can save you preparation time on the "leftover night" meal and can also save you money. Roast a large chicken on Monday so you have enough meat for sandwiches and maybe a stirfry or soup on Tuesday…
Get creative on how you can use leftovers so they don't go to waste.
Food that is not eaten can often be frozen for a later date.

Time/ Family involvement

Is there enough time in the family schedule to cook entire meals from scratch on weekdays? Can some parts of the meal be prepared ahead of time?
What can other family members do to make healthy eating easier during the busy work week? Some ideas might include preparing snacks and lunches the night before, cutting/washing vegetables ahead of time, eating leftovers for breakfast or lunch, and batch cooking meals on less busy days.
If your cooking and food preparation skills are limited, try to find time to read trusted source information, watch video demonstrations or seek advice from family and friends on cooking. Learning cooking skills is important to healthy eating. Read more in our article on Cooking Basics.
Write out your weekly meal plan.
Once you have decided what to make each day, write out the meal and snack plan in a schedule for the week. Below is an example of what the schedule could look like. Break up the days of the week to include everyone's preferences. Maybe mom and dad can decide what the entire family will be having for breakfast, lunch and dinner during the work week, while the kids choose morning and afternoon snacks. On the weekend, the kids (along with advice and approval from parents) can choose one portion or entire meals that the family will have.
WEEKLY MEAL & SNACK PLAN
| | | | | | | | |
| --- | --- | --- | --- | --- | --- | --- | --- |
| | Monday | Tuesday | Wednesday | Thursday | Friday | Saturday | Sunday |
| Breakfast | | | | | | | |
| AM snack | | | | | | | |
| Lunch | | | | | | | |
| PM snack | | | | | | | |
| Dinner | | | | | | | |
Created by the Manitoba Association of Home Economists for HomeFamily.net
This is an example of a weekly meal schedule. Your plan does not have to be this formal, but by inputting meals and snacks into a chart, you will stay organized and keep family members informed about what's for dinner. Click here for a printable version of our Weekly Meal and Snack Plan.
Check to make sure meals and snacks are balanced.


What does a nutritionally balanced meal look like?

When planning a meal, try to have a balance of foods that resemble the "healthy plate" highlighted in Canada's Food Guide.

½ plate filled with vegetables
¼ plate filled with protein (lean beef or pork, poultry, beans/legumes, fish, etc.)
¼ plate filled with whole grains (whole wheat toast, wild rice, pasta, etc.)

Example of a balanced lunch: Salmon salad sandwich on whole wheat bread served with a side garden salad

What does a balanced snack look like?

Includes a carbohydrate (like fruit, vegetables or crackers) and a protein source (like yogurt, nuts, canned fish) and/or a healthy fat source (avocado, olive oil-based dressing, etc.)
Example snack ideas: crackers and cheese or fruit with nut butter
As you are deciding the details of each meal and snack, make adjustments and ensure you are eating a healthy balance of food
Use your meal plan to create a shopping list.
With your weekly meal plan decided, take inventory of the food you already have on hand and create a shopping list of any ingredients needed. A list will ensure you have everything you need for the week, and there will be less stress in making healthy food for your family. Shopping lists also help to reduce food waste, save time in the store and will save you money on your grocery bill.
Read these articles next:
Save Money at the Grocery Store
Reduce Food Waste at Home