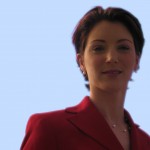 Home economists are university graduates. Depending on the university the program of study may be called Home Economics, Human Ecology, Family Studies, Nutrition and Food Sciences or Consumer Studies.
What do Home Economists do?
Training and specialization differ but home economists generally have training and experience in money management, consumer education, food, nutrition, housing, clothing, textiles, family studies and human development.
You may find a home economist working
In Business as:
Food consultant
Consumer service manager
Fashion or textiles designer
Product manager
Store buyer
Journalist
Recipe developer
Product promoter
Financial planner
Media commentator
Food stylist
Administrator
In a Community Agency as:
Volunteer coordinator
Family outreach worker
Life skills facilitator
Rehabilitation worker
Consumer advocate
In the Health Care Field as:
Dietitian
Nutritionist
Coordinator of health education
In Education as:
Teacher
College instructor
University professor
Adult educator
Administrator
In Government as:
Financial counselor
Museum curator
Nutritionist
Marketing specialist
Health Educator
In Research as:
Product development officer
Food or textile scientist
Researcher in human development
Volunteers
Many home economists work in the voluntary sector in their communities. You will often find them working in activities supporting the family.
Looking for Clues? Look for the Ring
Home economists usually wear a gold band on the little finger of the working hand.
Updated September 2020