We're back for another instalment of our
MAHE
Board Member Interview series. Today we're talking with, Heather Deibert, IPHE Committee Chairperson.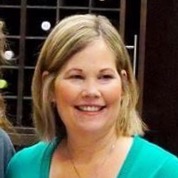 ---
Who are you and what do you do?
Hello, my name is Heather Deibert. I graduated from the Faculty of Human Ecology with a Comprehensive degree. This degree was a general degree with courses from all the major areas: Foods and Nutrition, Clothing and Textiles and Family Studies. After graduation I worked for Winnipeg Hydro (City of Winnipeg) as a Home Economist for 15 years.  With a young family I decided to take 5 years off and stay home. I then re-entered the work force as a Substitute Teacher in Human Ecology with Louis Riel School Division.  A few years later I added some contract work as the Promotions and Marketing Rep with Loveday Mushroom Farms.
How long have you been a MAHE Member?
I have been a member of MAHE since I was in 3rd year University. I found the contacts I made and the networking opportunities at the meetings very helpful in making great connections to help in my career.
What do you enjoy most about being a MAHE member?
I enjoy being a member of MAHE and discovering all the varied careers our grads find employment, the networking opportunities and the friends I made over the years.
What piece of advice could you offer to new PHEc's or IPHE's?
My advise to new grads and IPHE members would be to get out and meet as many people as you can and learn from other people and members. You never know when one of those connections will help you in your job search or create a career opportunity down the road. Good Luck!
For more, please check out our past interview with Sheila Stark.