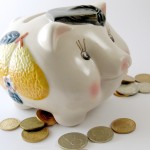 It is understandable that many may find choosing a financial advisor a daunting task. There are thousands of advisors to choose from working in a variety of environments such as insurance, banking, brokerage, mutual fund sales or other independent wealth management delivery channels. However, if you are prepared to do a bit of homework, the decision will not be as difficult as you might think.
The starting point in choosing a financial advisor actually begins with your own self assessment. What are your financial goals and objectives? Is the money that you are putting aside for use in the short term? Examples might be a renovation project or a down payment for a home. Perhaps the money is being saved for use years down the road to supplement retirement incomes or fund a child or grandchild's education? The goals you have set for yourself for the future will have a significant impact on how and where you put your money today!
Once you have determined your goals and objectives, consider what your own expectations are of the advisory relationship. How often do you wish to meet with your advisor? From a regulatory stand point, advisors should be meeting with their clients a minimum of once per year. However, key to any relationship is regular communication and it is anticipated that meetings will be scheduled as circumstances dictate. Remember that you also have a responsibility to take interest and ownership in your financial affairs and be available for conversations and meetings with your advisor.
What level of management do you expect from your advisor? This will partially be influenced by the amount of money you have to invest as well as the types of investments which you hold. For example, an investor who holds a sophisticated portfolio of stocks and bonds will likely require a more "hands on" or active advisor than a client who holds a portfolio of term deposit type investments.
What is your personal level of investment knowledge? The advisor you choose should be able to communicate well to your level of understanding, and work with you to enhance your confidence in this area. They should be able to provide you with the rationale behind the recommendations they are making so that you have at least a basic understanding of what you are holding in your portfolio and why.
Does your situation require specialized assistance? Our lives are not always simple, and developing a financial plan is something that we all should do. Perhaps there are complex tax issues to deal with or specialized planning relating to the protection of our dependents. Not all financial advisors will hold the same credentials or have the same level of expertise in all areas, nor will they necessarily be able to offer a full suite of investment products to match your requirements. That said, you will want to ask what the advisor's qualifications are, what they are licensed to sell, and match this off to your needs.
How is the individual paid? Some advisors are paid on a "fee for service" basis, some by commission and trailer fees on sales, some by salary and others a combination of these. The compensation model is less important than the trust relationship you hold with your advisor and knowing that the recommendations being made are in your best interest and not theirs.
Commitment to continuing education and staying abreast of changes in the market place is paramount. Ensure that you check the advisor's educational background, professional credentials and how long they have been working in the industry. There are varying licensing bodies to which your advisor may be attached as well as professional associations. Examples include IIROC (Investment Industry Regulatory Organization of Canada), MFDA (Mutual Fund Dealers Association of Canada), FPSC (Financial Planning Standards Council), and Advocis (Financial Advisors Association of Canada). You may want to verify with the advisor's affiliated organization(s) that there have been no improprieties and that the advisor has not been subject to any disciplinary action.
One cannot discount the importance of referrals. That said, speak to family, friends and colleagues and ask if they have a financial advisor that they would recommend. This of course will not guarantee that you will feel the same level of comfort with the advisor, but it is an excellent beginning. Additionally, once you have narrowed down your search, the advisor may be able to provide you with references from people they have worked with and that have agreed to share their experience.
Finally, it is important to understand that a strong financial advisory relationship involves accountability on both sides. While it is important that you ask lots of questions, you should also be prepared to openly respond to questions that the advisor will have for you. Together you can then build a strong, and profitable relationship.
By Karen Tzupa, CFP, Home Economist