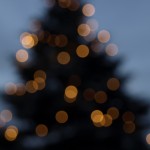 Do you find it hard to keep active and eat healthy during the holiday season? Here are some tips to keep you on track. Start now and get your New Year off to a great beginning!
Staying on Track:
§ If your day includes dining out, try to keep your food choices healthy the rest of the day. High fibre cereals, vegetables and fruit provide bulk and help you feel full. Eating breakfast and small meals throughout the day helps reduce the temptation to eat too much later.
§ For potluck, plan a healthy appetizer or main dish. Try a colourful selection of fresh veggies or high fibre crackers along with a spicy sun dried tomato or pepper hummus. Chicken or shrimp stir-fry's are great main dishes that provide lots of colourful veggies.
§ Look at all the options at a buffet before you start choosing items. Remember to eat when you are hungry and stop eating when you are full (not stuffed). Lots of the holiday foods are available at other times of the year too.
§ When visiting friends and neighbours, walk rather than drive to their homes when you can.
§ Keep your regular fitness routines going. Many people find they are too busy to be physically active during the season. Since it tends to be a more stressful time of year, staying active is even more important.
§ Make gatherings special by including some sort of activity such as tobogganing, snowshoeing or building snowmen.
Gift Giving Ideas:
§ Introduce others to new healthy food ideas with cooking classes, a juicer, an electric grill or cooking utensils.
§ Encourage others with gifts of pedometers, hand weights, an exercise ball, fitness or dance class or gym memberships. Consider a gift certificate for new walking shoes.
§ Elastic bands for resistance or jump ropes for aerobic exercise make great stocking stuffers.
§ Give healthy foods as gifts:

A basket of fresh or dried fruit and nuts
Cheese slicers and a gift certificate to a cheese store or deli with great cheese selections
A recipe and the dried ingredients packaged in a festive serving bowl or plate
Gourmet chutneys, salsas, flavoured oils or bruschettas
Finding ways to keep healthy during the holiday season can help reduce stress and keep you feeling great. Keeping on track over the holidays also puts you into routine for the New Year.
WRITTEN BY THE PUBLIC HEALTH NUTRITIONISTS OF SASKATCHEWAN
Originator: Val Irvine, Saskatoon Health Region
Editing Buddy: Terry Ann Keenan
References:
Canadian Diabetes Association,Seasonal Trimmings for the Holiday Season", www.diabetes.ca/.
Dietitians of Canada Backgrounder: "More Healthy Holiday Tips", Dec 2008.
Input from in motion consultant Mimi Lodeon.