We're back for another instalment of our MAHE Board Member Interview series. Today we're talking with Melissa Gabbs the Director of Public Relations.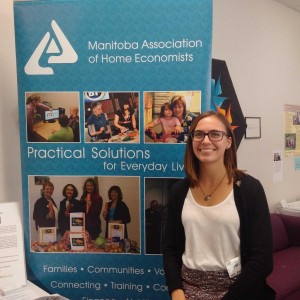 ---
Who are you and what do you do?
How long have you been a MAHE member?
I have been a MAHE member for about 5 years now. I started as a student member while I was completing my undergraduate degree and since becoming a PHEc I have become more involved with committee work eventually leading to my current position on the board of directors.
What do you enjoy most about being a MAHE member?
I love the feeling of connectedness I get from being a MAHE member. It's wonderful to be part of a community of like minded people who all have such a strong passion for the work that our organization does.
I also enjoy being able to use some of the kills I've pick up along the way – through school or blogging – to help MAHE establish a presence in Manitoba. I would have never known I had such an interest in Public Relations until I was exposed to it through MAHE.
What piece of advice could you offer to new PHEc's or IPHE's?
The one major piece of advice I could offer would be to get out there and network. While it might be scary at first you never know what kind of amazing connections you'll make and where they will lead you!
If you're looking for more, please check out our last interview with Tricia Meaud